Project Overview – For Inquiry, Call Now 050 456 1880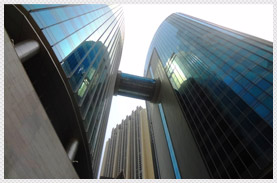 Among the most astonishing new building developments in Dubai, the twin Emirates Financial Towers stand out the most. Owing to their futuristic, forward-looking design, tall, thin and oblong-shaped, with a definite look of the future, the Towers are joined in the middle by a glass-covered walkway. Emirates Financial Towers have a breath-taking design that inspires awe and splendor.
The DIFC Emirates Financial Towers were founded in 2002 and opened for operations in 2004. Designed by the celebrated and award-winning CPG Consultants of Singapore, each tower includes four basement floors, a ground floor, five storeys for parking and 25 floors for commercial use.
Located at the Sheikh Zayed Road, the dual Emirates Financial Towers promise to be one of the crown jewels in Dubai's new landscape since completion in June 2011. It's strategic location from downtown Dubai makes it the most coveted commercial property in Dubai.
Building Overview – For Inquiry, Call Now 050 456 1880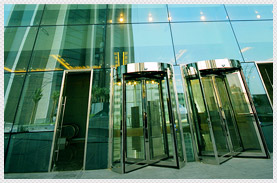 Our DIFC offices are in the renowned Emirates Financial Towers, the 27-storey twin towers commercial development located in the heart of the Dubai International Financial Centre offering Grade-A office and retail space. Emirates Financial Towers are holistically conceptualized and are equipped with all the amenities complementing modern-day business.
Emirates Financial Towers DIFC – Modern Architecture with World-Class Amenities
The contemporary elliptical profile of Emirates Financial Towers, with transparent glass facade and Skybridge, is "Functional in Purpose and Powerful in Design" and reflect passion for innovation.
Emirates Financial Towers is a complete business destination and is a valuable addition to the impressive skyline of Dubai.
Grade-A office with flexible layouts
Centrally located
High-end retail shopping
Fine Dining
Glass Skybridge connecting the twin towers
Air-conditioned walkway connected to future DIFC retail spine and community centre
One of the largest intelligent car parking systems in the world
Proximity to metro and transport system
16 high speed elevators
City Within a City – For Inquiry, Call Now 050 456 1880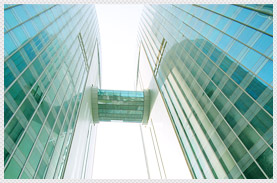 Designed as a 'city within a city', DIFC provides a complete range of business and lifestyle facilities for today's professionals.
DIFC property infrastructure within the financial district features:
Ultra-modern office space
Retail outlets
Restaurants
Art galleries
Residential apartments
Hotels
Find out more about the DIFC rental rates, DIFC Dubai companies, and DIFC offices. For a commercial property for rent in DIFC Dubai, call us at +971 50 456 1880 today.